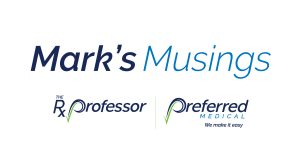 I had the privilege of being on the faculty of the International Chronic Pain Virtual Summit that was held on June 18-19, 2020. It was an early start for me in Atlanta each day (4:00am Eastern Daylight Time) but very much worth the investment as every speaker had a deep and unique perspective on how to manage #ChronicPain. The way I take notes for such an event is in 280 character snippets via Twitter. Those nuggets of wisdom from the speakers (there was obviously more content than covered by my tweets) should help people in chronic pain, caregivers of those with chronic pain, and clinicians trying to help those in chronic pain. If you were unable to attend "live" (when it was free) then I suggest you buy an "All Access Pass" by early July that provides lifetime access to every session.
Hopefully the following can provide inspiration for the best possible life while in chronic pain.
Tackling Barriers to recovery and return to work: securing behavioural and cultural change (Prof. Sir Mansel Aylward, Wales)
"Rather than aiming for control of health conditions, successful outcomes are dependent on learning a process towards self management, confidence building and independence"
Exploring unconscious influences on pain and other bodily perceptions – can we use these to our advantage? (Prof. Tasha Stanton, Australia)
"Things hurt more when you aren't sure they are safe … When you are anxious, the same stimulus hurts more … In every clinical encounter, we have the ability to add to either the safety or danger cues that a patient gets"
"We have a dynamic system that adapts and updates based upon the available information, for that person, in that environment, in that society" #WordsMatter
"Incoming input undergoes extensive filtering, integrating, prioritizing, and modulation before entering our awareness … We create our own individualized perception"
A Body Mind Spirit Approach For Relieving Chronic Pain Suffering (Dr. Stephen Grinstead, USA)
"#1 Obstacle to positive treatment outcomes: Failure to identify and/or treat coexisting disorders"
#BioPsychoSocialSpiritual "We need to call a cease fire and start making peace with pain to stop unnecessary suffering … We can't always eliminate pain but we can stop suffering with it"
"If you don't manage stress you can never manage pain"
"Patients must become knowledgeable proactive participants (not passive recipients) … Healthcare professionals act as guides or coaches using a collaborative strength-based challenge approach and treatment plans with interactive patient input / buy-in"
Contextual Coping: Using Pain Management Skills in the real world (Dr. Bronnie Lennox Thompson, New Zealand)
"Coping: Series of appraisals and actions to influence (1) the relationship between the person and the environment (problem-focused) (2) to regulate emotional distress associated with that stressful interaction (emotion-focused) … Active > Passive"
"Pragmatic assessment of Workability … Is what you're doing (coping mechanism) working to give you a rich, full and meaningful life?"
"It's not always what a person does to cope, as it is having a wide repertoire of strategies to choose from … Being flexible … Strategy differs depending on contextual factors"
"Clinicians should refrain from judging coping strategies as 'good' or 'bad' before analyzing the function they perform in context … Are they workable, short- and long-term?"
Mindfulness for chronic pain (Vidyamala Burch, UK)
"Mindfulness: Live in the moment, notice what is happening and make choices in how you respond to your experience rather than being driven by habitual reactions … Intention … Attention … Attitude"
"Mindfulness helps you accept primary suffering, soften/dissolve resistance and resentment, and reduce/overcome secondary suffering"
"Mindfulness: Whole-body breath awareness is a crucial way to regulate the autonomic nervous system"
RESTORE: A digital behaviour change approach to pain management (Deborah Edwards, UK)
"Resilient people view difficulty as a challenge … Look at their failures and mistakes as lessons to be learned from and opportunities for growth and not as a negative reflection on their abilities or self-worth"
"Those who spend time worrying about uncontrollable events can often feel lost, helpless and powerless to take action … Resilient people spend their time focused on what they can control and have the most impact"
Belief systems and manual therapy in management of chronic pain (Dr. Deepak Kumar, India)
"Positive belief is important not just for the patient but their family, friends and greater society to encourage their ability to manage the pain"
Behaviour change in pain management (Dr. Shilpa Patel & Dr. Harbinder Sandhu, UK)
"Assessment tools for psychological and physical functioning include PSEQ, DAPOS, HADs, TSK, RMDQ, PCS and physical assessment of function"
"External policies and guidelines can encourage behavioral change in managing #ChronicPain thru specific tactics, but change only happens when the individual embraces Capability-Opportunity-Motivation (COM-B model)"
"Goal setting (short, mid, long-term) is a learnable skill and the foundation for moving forward"
"Capability (psychological, physical), Motivation (reflective – evaluation/beliefs, automatic – emotions/coping behaviors), Opportunity (physical, social – family/friends)"
"It's not just about changing behavior, but doing so in a way that is sustainable long-term for managing #ChronicPain"
Cognitive Functional Therapy in Chronic Pain (Prof. Peter O'Sullivan, Australia)
"Cognitive Functional Therapy = talking/doing therapy goes beyond the body to address negative beliefs, guarding, avoidance that builds people's confidence to engage in activities that are meaningful & functional"
"Listen to their story – history, living experience & beliefs around their pain, fears, worries, impact that pain has on their life, things they've lost, goals & expectations, lifestyle, social engagement, mental health"
"When I stop protecting my body, I feel less pain – I'm actually hurting myself by what I'm doing"
"Movement, activity, engagement in life improves mental AND physical health"
"Don't Ignore the pain but Explore their pain – disarm them, help them relax, take them back to the things they say they can't do & show them they actually can"
Opioid crisis in chronic pain (Mark Pew, USA)
"#ChronicPain – You wake up with it, go to sleep with it, and it doesn't go away until you die, doesn't get better over time creates a lot of negative side effects (physical, emotional, financial, occupational)"
"Find the best self-management tool(s) so the locus of control is retained by the patient"
"Inappropriate polypharmacy regimen that often starts with #opioids but the side effects/symptoms bring in additional drugs – The easiest thing to do is to take pills but it's often not the best thing"
"The concept of a 30-day supply of #opioids in the US is done – CDC recommends 3-days, individual states have 5-day or 7-day"
"If not opioids, what? A variety of things but no consensus and there is an active search by payers for individuals"
"#BioPsychoSocialSpiritual, whole-person treatment model, don't forget that people are humans and highly individual – mental health is so important to proper treatment of pain"
"Worklessness is a co-morbidity which is why Return-To-Work is so important. The longer you can't do stuff, the more it messes with your mind."
"#ChronicPain does not define who they are or what they can be"
"Spiritual is not necessarily a religion but an innate need for purpose because humans have souls (what separates us from animals) and cannot be ignored in a #BioPsychoSocialSpiritual treatment model"
"For more info about the #EndocannabinoidSystem – https://www.ncbi.nlm.nih.gov/pmc/articles/PMC2241751/"
"Assuming that we can come up with something that works for every human being on planet earth is utterly naïve – What works for this specific individual at this time with this condition is key."
Using Virtual Reality in management of chronic pain (Dr. Adriaan Louw, USA)
"It's not about preventing pain (impossible) but preventing / better managing #ChronicPain"
"Multi-modal treatment of pain should be the expectation, educating the patient about pain helps them better prepare to handle it – take the neuroscience and create a story"
"People in the pre-contemplation stage will never do well with a cognitive intervention – Don't force anything on them until they're ready to shift"
"Potential advantages of #VirtualReality – immersion, standardized education, adjunct to current treatment, double-up on treatments, remote access, scalability, kids today learn differently, cost savings"
Australian perspective of chronic pain management (Kathy Hubble, Australia)
"Factors that affect the perception of #ChronicPain: Catastrophizing behaviours, negative emotions, disuse syndrome, cognitive dissonance, perceived injustice, medication use"
"Knowledge is the greatest pain liberator of all"
"Demolish DIMs (Danger In Me networks) and Find SIMs (Safety In Me networks)"
"Be careful with the language used when crafting RTW restrictions – it can enhance avoidance behavior by focusing on what they CANNOT do."
Painful Stories and How to Hear Them; A Narrative Medicine Approach to Clinician Education and Chronic Pain (Lissanthea Taylor, Australia)
"Narrative medicine – recognize, absorb, interpret and be moved by the stories of illness – so you don't lose the human factor, you pay attention to every detail, you're fully present, and the patient knows their story matters"
"Narrative medicine – A way to insulate the clinician from the BioMedical machine, to create a shared understanding thru experiential learning with cognitive flexibility … Psychologically informed care"
"Narrative medicine – Not necessarily teaching empathy but teaching the skills of discourse and challenging conversations, the opposite of our soundbite world"
"How do (all) stories work? Causality (past), Identity (present), Predictability (future)"
"There's a conflict in the BioMedical model between Pain (emergent) and Narratives (linear), which can create miscommunication/misunderstanding, which means pain stories might not make sense due to the Chaos (stuck in the Now)"
"Close Reading (to discover things that would otherwise go unnoticed): observation, perspective, form, voice, mood, motion"
"Representation, after consciously paying Attention, builds an Affiliation with the other party – You get Them, They get You – then you can introduce challenging and/or new info"
Best practices are universally applicable and this #PainSummit2020 proved that good ideas come from every area of the planet. Of course, in order for them to have a positive impact they need to be embraced by both clinicians and their patients. If Education is Power, this is a great place to start for those affected by chronic pain, so consider buying an "All Access Pass" by early July for the full effect.
Mark Pew, The RxProfessor, Educator and Agitator