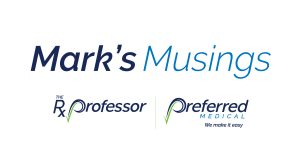 This is a feel good story for the holidays that offers lessons for every single person.
I published an article on October 15, 2020 entitled "A Woman of Integrity" (originally published on April 4, 2018) that focused on Justine Irizarry. She saw it on LinkedIn and reached out to me. Her profile showed her being a full=time college student and working with the Georgia Addiction Treatment Center in Peachtree City, GA. Both of those were so far from her mindset during our initial conversation that I just had to schedule a call with her to catch-up, which we did a week later. And, WOW, what a journey it's been over almost three years.
She was living in Florida when we first talked in 2018 but over time felt like there was more for her elsewhere. She decided in September 2019 to move into a basement apartment at her parent's house in Georgia. She did not have a job waiting for her but faced the unknown with a trust in her higher power that He is in control, not her.
Through recovery friends on Facebook she found an opportunity at the Georgia Addiction Treatment Center. It actually started as just a visit with friends but turned into an interview for a job that leverages her data analytics and finance talents while also helping with groups and one-on-one interactions with those early in their recovery journey. She took the job and since then has absolutely found her place and purpose in life. She just bought her own house (even self-installing gutter guards), is a full-time student at the University of West Georgia pursuing her degree in Social and Behavioral Health (member of the President's List), and is watching her daughter grow into a wonderful young lady.
But let's back up.
She has two sobriety dates. The first is February 20, 2017. The second is November 6, 2017. Why are there two? Because even though she made a decision to be sober on February 20, it wasn't enough. She attempted suicide by overdose on November 5. The only reason she is alive and therefore has the second sobriety date is the support and accountability of her best friend and another friend. That led her to reach out to her sponsor and identify in the rooms of Alcoholics Anonymous what she needed to do beyond what she originally thought was enough to stay sober.
In trying to figure out what went wrong, she discovered erroneously feeling like she had accomplished her journey recovery on February 20. In reality, she had only gotten 90 percent of the way. That final ten percent was the missing piece. She felt powerful enough to control her urges, like re-establishing the co-dependent relationship with her abusive boyfriend. She had not fully acknowledged that to live a successful life in long-term recovery, she would need to not only completely separate herself from him but identify and work through the trauma associated with why she continuously entered and stayed in toxic, abusive relationships with men.
In that process she found freedom in realizing she was not powerful enough to maintain sobriety by sheer will power. There was also freedom in realizing she was not powerful enough to do more for someone else than they were willing to do for themselves. But there were more things she learned about herself along the way, including:
She learned to become more honest with herself while being more vulnerable and transparent with others. She learned about the importance of self-esteem and self-worth and how to build and maintain it. She learned that loneliness in singleness does not mean she is alone in real life, but means that there is another piece of her heart and soul that needs attention and healing.
She learned that she had actually over-committed to helping others as part of her first sobriety date and that she needed to pace herself and pay special attention to self-care. She learned how to find a healthy balance between being a full-time single mother and an active member of the recovery community. She realized that sometimes helping others, for all the right selfless motivations, became a destructive co-dependency.
She discovered her perfectionism was actually an enemy of progress, mentioning specifically "The Confident Woman" by Joyce Meyer as an inspiration. She learned that when she was most self-confident it might be time for a sanity check to ensure it wasn't over-confidence.
She learned that fear coming from the "what if" game had held her captive.
She learned that little impulsive things can lead to larger impulsive and dangerous things. She learned that some character defects that enabled her to be a successful addict were also assets for living in recovery and helping others.
She realized that every moment, good and bad, is a teachable moment and learned to be more aware of those opportunities. She learned that it was OK to not be OK. She learned to forgive herself.
She has grown in her self-confidence by the daily efforts to work towards achievable goals. And in this brave new COVID world, when she started in self-quarantine due to a potential exposure and had to deal with loneliness, she showed herself how capable she was.
Through it all she came to this conclusion: Who I am today is not who I will be tomorrow but it is definitely better than who I was yesterday.
Set aside Justine's story. Think about yours. Are there lessons she learned that you have learned? Are there lessons she learned that you still need to learn? Are there lessons she learned that you can help others learn?
Although I was impressed enough in 2018 to label her as a "woman of integrity," after speaking with her in 2020 I am even more convinced that she is. As it so happened, her story in 2018 was only a down payment for the story in 2020. Until our body is buried, our story continues to be written each day, and each word / sentence / paragraph / page / chapter is within our domain to influence.
So as we wind down to December 31, what do you need to do differently in 2021? What "ten percent" do you need to finish?
Mark Pew, The RxProfessor, Educator and Agitator