Here for you today and always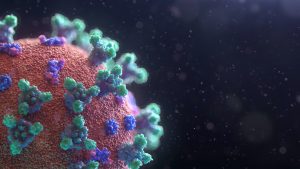 We at Preferred hope that you and those you know are maintaining physical, mental and financial health during this trying time on planet earth.
COVID-19 has caused disruption and chaos in everyone's world, and the workers' compensation industry is no exception. However, we want you to rest easy knowing that Preferred is working tirelessly to ensure we are servicing the needs of our customers. While our team has moved into a virtual environment to comply with shelter-in-place state mandates, we strive to ensure that, from the perspective of our clients, it feels as if we are conducting "business as usual."  We know that now, more than ever, the workers' compensation industry needs efficiency, reliability, and, above all, service.
As the statutes, regulations, and administrative guidance change from day to day, the business practices of industry stakeholders must adapt just as quickly.  We understand that your business strategy must also evolve.  To that end, we are constantly revising our own baseline practices to mitigate the potential impacts of COVID-19 and are working with our clients to implement the specific approaches they may need.
A helpful video from our resident experts
On August 19, 2020 Jim Andrews and David Price recorded a webinar that addresses the pharmacological and regulatory implications of COVID-19. This Virtual Town Hall provided some very helpful information, current at the time it was recorded, that might be a useful starting point for your own research. Click here to view the video.
Two Reputable Resources For Your Questions
The news changes constantly in regards to COVID-19, sometimes doing a 180 overnight. That is a by-product of this being a "novel" ("original and of a kind not seen before") coronavirus where everyone is learning along the way. Rather than trying to keep up and interpret the constant churn, we have included here the two most reputable and non-partisan resources available in the U.S. (in our opinion) that are refreshed constantly so you can be sure they are relevant.
National Institutes of Health (NIH) – COVID-19 Treatment Guidelines
U.S. Food & Drug Administration (FDA) – COVID-19 Frequently Asked Questions
If we can help in any way, please don't hesitate to Contact Us.